Welcome at the horse farm Wietererhof!
With us you will experience wonderful riding holidays in South Tyrol.
Let's introduce ourselves: we are Fam. Hans Plattner and we live with our four children, our Hafling horses, ponies, rabbits, goats and other animals at the horse farm Wietererhof in San Genesio. You know for sure Bolzano, to arrive in San Genesio you take just a few minutes by car going up to the mountain Tschögglberg. Once arrived on the top, you will be welcome by a majestic panorama view over the Dolomites. We have moved our farm site from the town center to San Genesio, directly to the horse stables and there we have it newly rebuilt. Our new farm lays in a quiet position, surrounded by nature and woods, at the bottom of Salto high plateau, a wonderful hiking area and an almost perfect portion of alpine idyll for your next riding holidays in South Tyrol.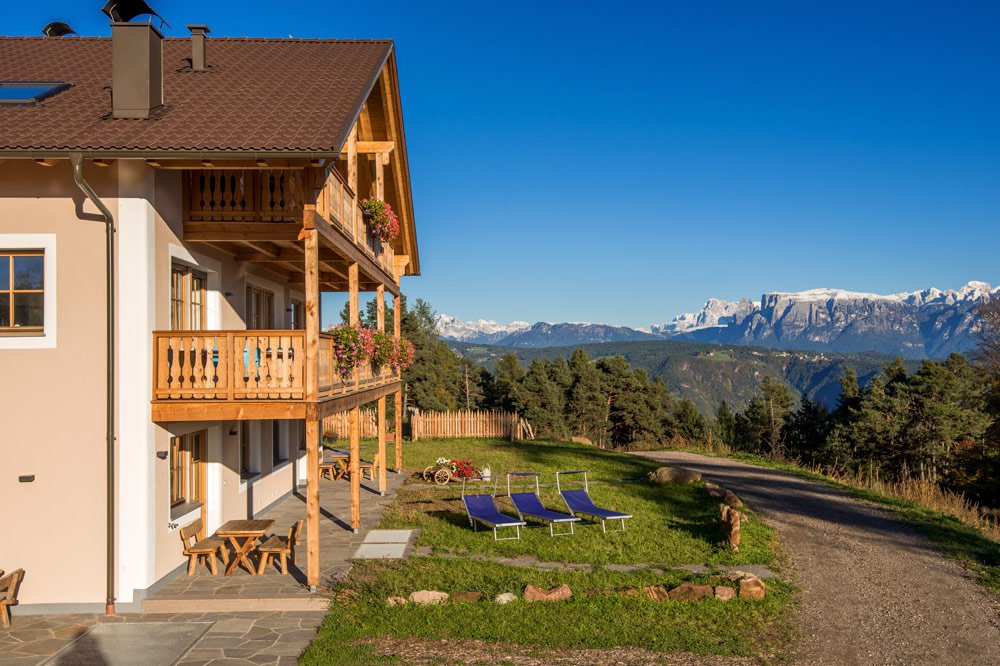 Spur the horse and be happy
You can be trained riders or just beginners, you can come alone or in a group, riding one of our Hafling horses or your own one, anyway we will be glad of your visit and we will do everything, in order to fulfill all you personal wishes. For us the horseshoe is definitely a lucky symbol. As we spoke about beginners, don't be shy! Start your first riding holiday in South Tyrol! Our guided rides will enjoy you. A lot of funny days on horseback will wait for you.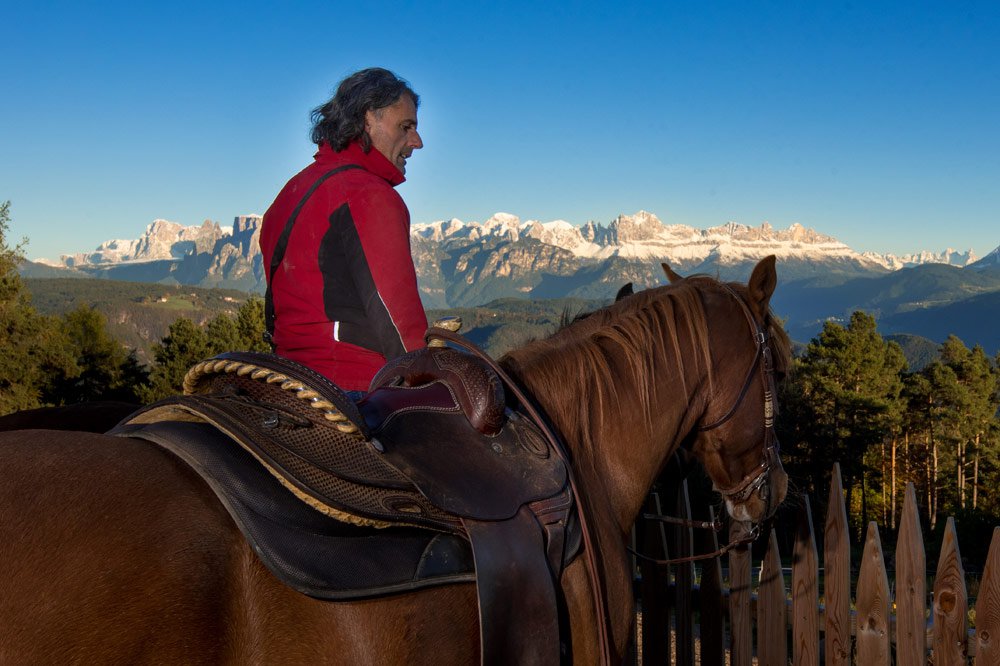 Living in a big apartment
In our new horse farm Wietererhof you can choose among four sunny, wide apartments. They are so equipped that you won't miss anything. As all of them offer enough place, you can spend your riding holiday in South Tyrol with your whole family, your friends or an association group.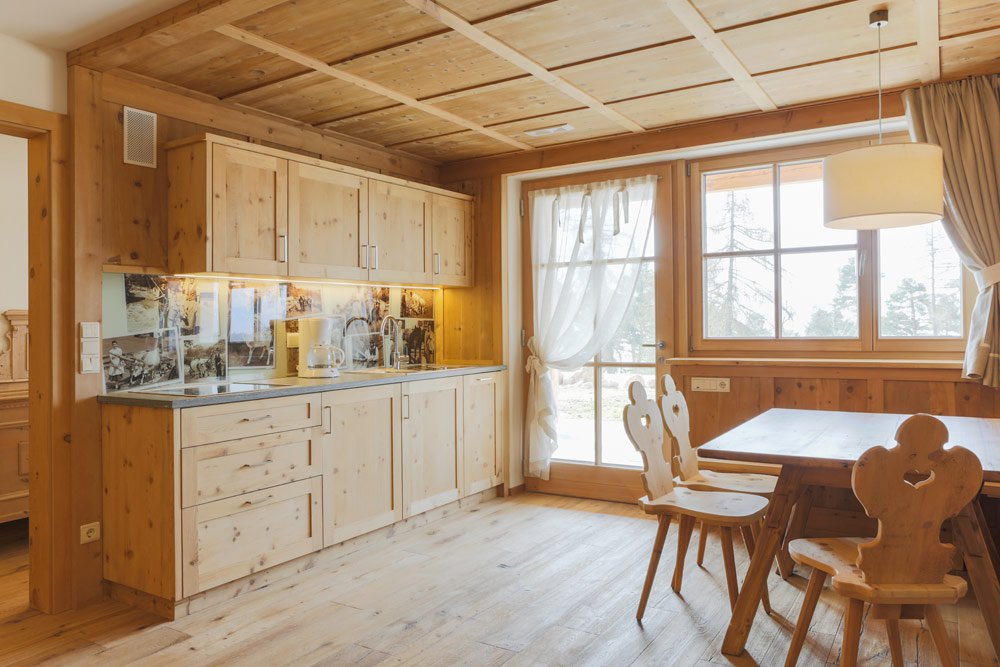 Deeply discovering nature
On the Salto high plateau with its wide larch meadows you can fully enjoy riding or hiking. If you prefer to walk, you can choose among a great variety of hiking trails, which can make a lot of fun also in winter with winter shoes. In the many inns in the surroundings you can find enough attractive opportunities to have a pleasant break.  If you should find them too far away to be reached, you can simply enjoy a refreshing drink at our farm bar. This is not all: for breakfast we serve you, upon request, home-made delicacies from our farm. As you already know, Bolzano is not far away from here, but also many other interesting destinations and highlights of our beautiful South Tyrol can be quickly reached from the horse farm Wietererhof.
Does this respect your expectations? If so, just leave for San Genesio!