No more boring moments!
In a children holiday at the farm.
Discovering and touching new things, having fun and experiencing new adventures: for our children the farm is the place, where your dreams come true. Here they can really have fun, activate their senses and learn in a funny way, which are the real origins of life. With us a children holiday at the farm is variegated and full with surprises.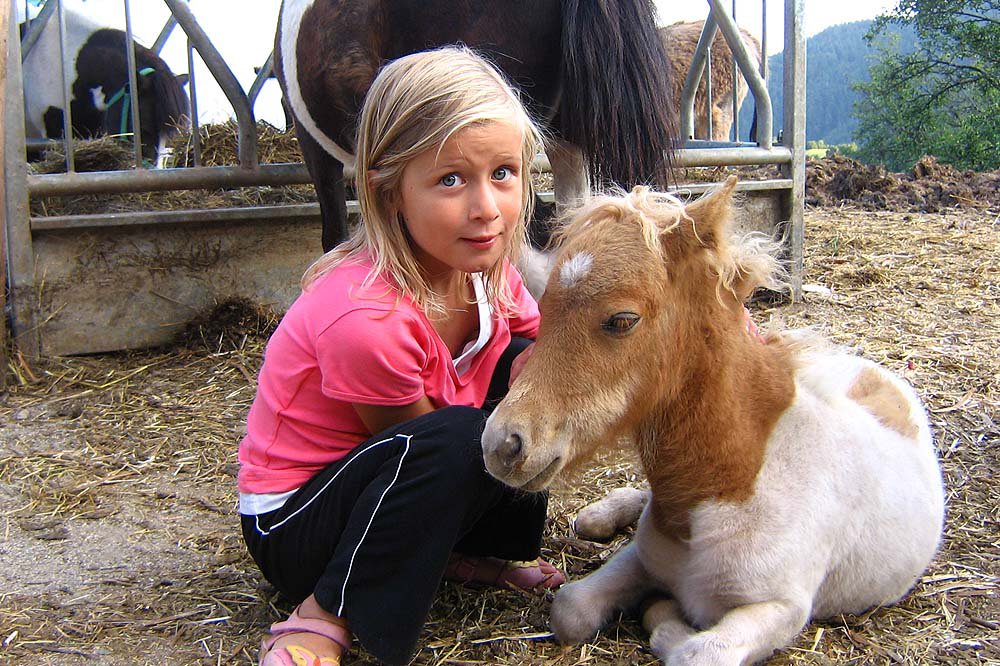 Widen your horizont
Our little guests can enjoy in our playground with sand box and spade. In the stable they will meet our animals, that they can pet and feed. This is a first training about how to take responsibility. Our pet zoo includes rabbits, cavies, goats, cats, hens and ponies. Does your child want to ride? He can do it on a Shetland pony during a guided tour in the surrounding area, which takes half an hour and takes place daily. If your child is already a bit older, he can take part to a pony ride on Salto. A children holiday at the farm with us can be directly booked as a riding week and for children between 8 and 15 also daily. After a day on horseback older young guests can show, how they do the stable works. There is a plenty to learn about how to be respectful in front of other living creatures.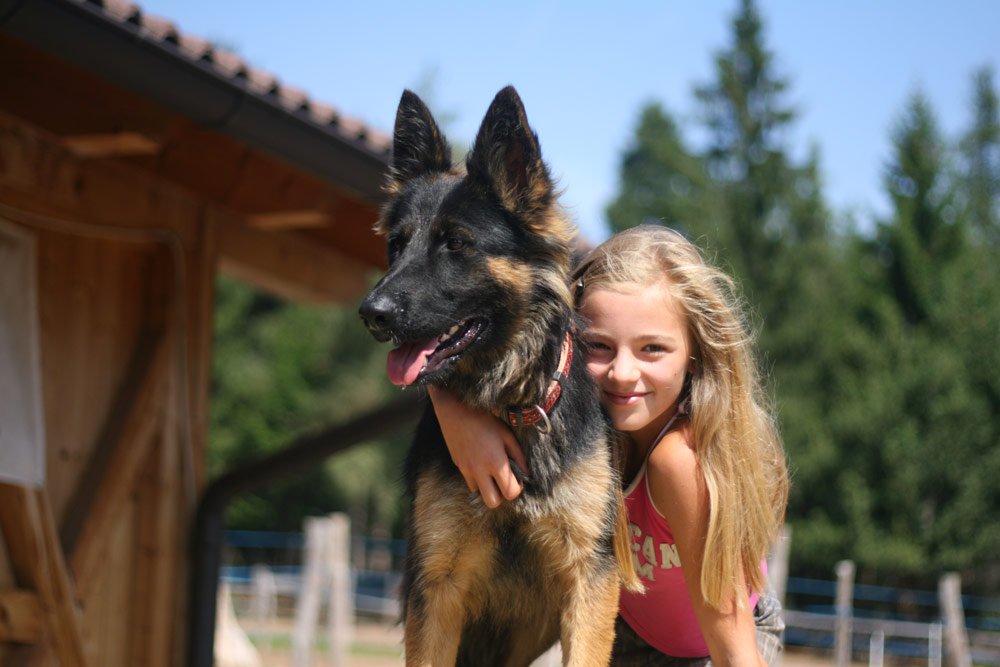 Pony riding and pony trail
Many riding careers have begun on horseback of a pony. Here with us the little guests can take part daily to guided pony tours through the woods. An unforgettable experience that your child won't forget for a long time is the pony trail with our Shetland ponies on the Salto high plateau (minimum number of participants 5 children). The parents can accompany their children walking.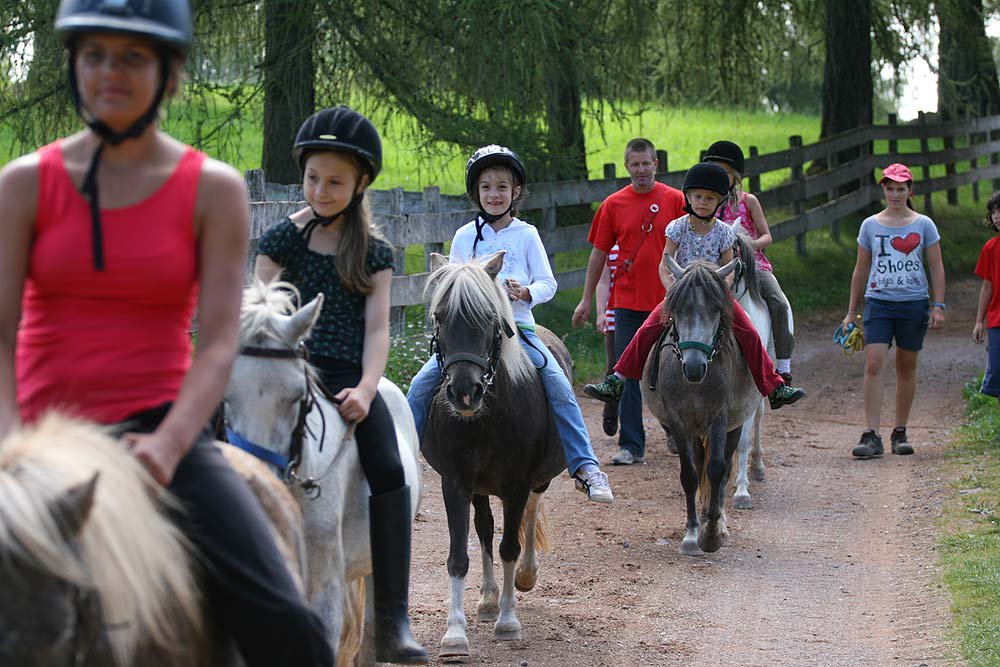 Party with friends
Upon request we can organize for you also children birthday parties. This is of course a really different atmosphere with respect to the four walls at home. Riding together, going around and doing mischief, such things you can do only in the middle of the nature. For a birthday party but also just as alternative experience we invite both adults and children to enjoy a fire in the open air or to grill together. And when the child, after all these adventure, is tired, he can spend the night in the hay together with mother or father. For this really particular  experience we put at disposal sleeping bed for hay. As you can see, a children holiday at the farm is never boring and includes a fantastic children program every day!