Our suggestion – Experience the spring blossom in South Tyrol
When the snow melting brings new life to the alpine world, the South Tyrolean nature shows its miracle. The air is clean and fresh. The light seems to be created by a landscape painter. In front of the shining peaks of the mountain backs soft high pastures turn into a green tone, which is difficult to find somewhere else. They are full with crocus and rare alpine flowers. A color feast for the eyes. Our landscape has got much to offer and the spring blossom in South Tyrol is an experience which you cannot miss.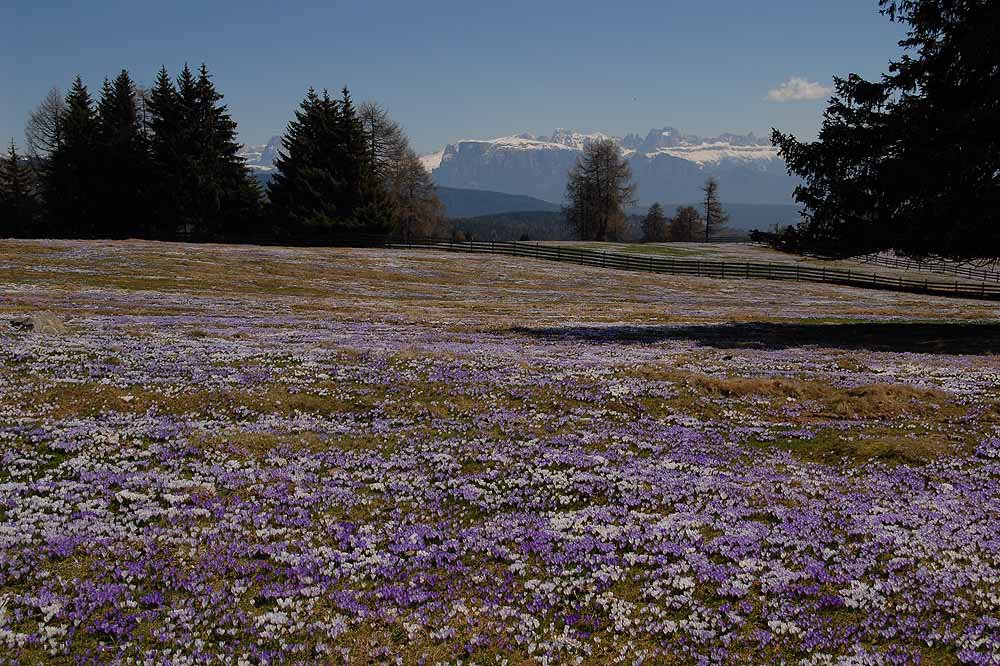 Leave  your daily routine at home
Those who visit us in spring, are usually not interested in sport activities or event holidays, but they appreciate the experience of perceiving the power of nature, the new begin. If you walk on the Salto with your walking shoes, please take your time and  feel the energy of this place! Over there you will have a direct access to it. After a long and dark winter you will be regenerated only after a few sunny days here. Discover the spring blossom in South Tyrol with camera, aquarelle colors or just with nude eyes, which want to have this extraordinary nature experience.
Enjoy the silence
In spring our alpine world is still untouched. While on the peaks and along the mountain slopes there is still snow, leaves and flowers begin to come out. There are only a few tourists, so you will have even more free space than the rest of the year, you can hike along your favorite trails almost alone, looking at our spring blossom in South Tyrol. This is a good chance also to experience our farm life, helping us as well. In spring we set the basis for a good collection in autumn. That's why we invite you to welcome the starting year together with us.