Golden autumn in San Genesio:
Go for a tour on Salto -Tschögglberg!
For sure you already know that golden autumn is not only an idiom. The deep autumn sunrays, which we can always rely on, exalt our enchanting landscape. The change from light to shadow, the pleasant warm temperatures and the trees dressed up in their autumn dress generate an irresistible fascination. In the excursionist offer of San Genesio on Salto – Tschögglberg you can fully enjoy this idyllic atmosphere.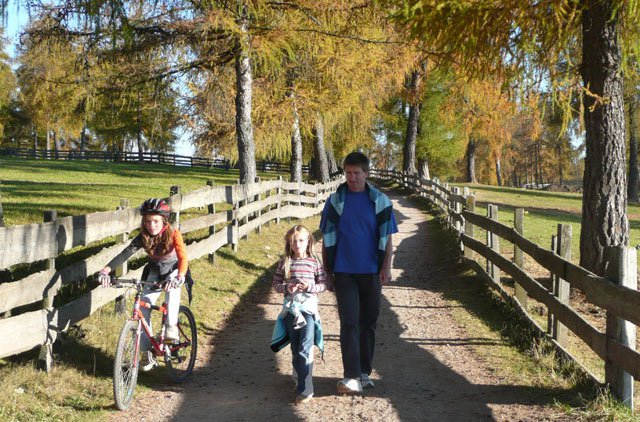 The ideal time for hiking
Autumn is traditionally the best hiking season. The air is extraordinary clear, you have a perfect view of the Dolomites and from our high plateau you can fully enjoy the panoramic landscape. During a hike or a ride you will be in the middle of a gorgeous color play, when the larch needles turn  the landscape into an unique golden-yellowish shine. Unforgettable are also the weeks, in which you will hike on the fallen larch needles on the Salto high plateau, like on a red carpet.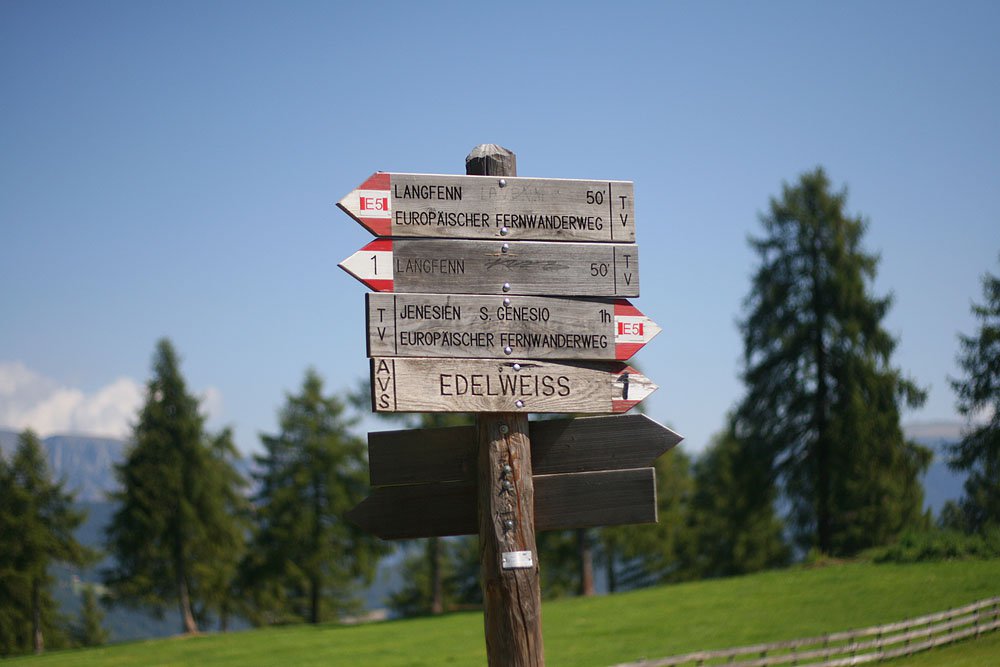 Autumn is Törggelen time
The most significant gastronomic highlight ever in South Tyrol is the Törggele-time. that you should taste for sure at least once. In the cosy Törggele-Stuben, that you will find close to us, you will be welcome by a pleasant smell of roasted chestnuts, called Keschtn. The chestnuts roasted in wooden ovens are served also with an aromatic soup, speck, knödel and other delicacies and, of course, our novel wine of the year.  As perfect conclusion of a long hiking day we in South Tyrol cannot wish anything better, and you as well for sure!